WILBUR'S BREAKFAST COCOA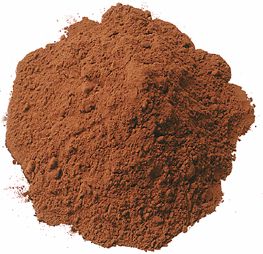 The Breakfast Cocoa in this tin is made from a carefully prepared blend of selected cocoa beans, with the excess cocoa butter removed, but retaining all the natural strength and flavor of the original cocoa beans. It is guaranteed to comply with all requirements including the one which requires a minimum of 22% Cocoa Butter, of the Federal Food, Drug, and Cosmetic Act effective June 25, 1939, as amended. This cocoa is recommended as a nourishing, wholesome food beverage.
Wilbur's cocoa is made at one of the country's first chocolate factories, Wilbur's
Chocolate Company, located in Lancaster County, Pennsylvania, in the heart of the Pennsylvania Dutch Country.

Use Wilbur's Breakfast Cocoa to make Hot Cocoa, Iced Cocoa Milk, and Cocoa Syrup. Each tin contains 14 ounces of Unsweetened Dutch Processed Cocoa.
WILBUR'S BREAKFAST COCOA in Tin - Offered at $18.95 Add To Cart