Katie's Holiday Tower Trio

Each of the three gold towers is packed full of tasty treats.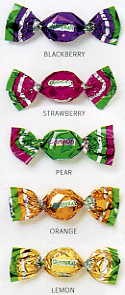 One tower contains Glitterati Fruit and Berry Medley miniature hard candy imported from Italy. This colorful medley has exceptionally fine flavors which includes blackberry, strawberry, pear, orange, and lemon. The second tower contains Glitterati Tropical Fruit Assortment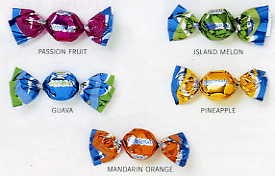 consisting of five exotic tropical fruit flavors including Passion Fruit, Island Melon, Guava, Pineapple, and Mandarin Orange. Each tower contains about 260 pieces of generously flavored Glitterati candy. Accompanying the two towers of Glitterati is a third Gold Tower containing Wilbur's Mixed Chocolate Buds.



A pound of mixed Milk & Semisweet Chocolate Wilbur's Buds goes into a 6" high Gold Tower (food quality cardboard tube) to create this chocolate lover's fantasy.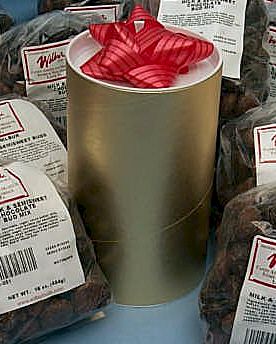 A bow will decorate each Gold Tower during the Holidays.
Holiday Tower Trio Offered at $37.95 - Add To Cart