Amish Pleasures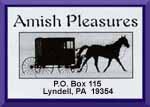 Gift Shop
Authentic Amish Products
www.amishshop.com
CONVENIENT SHOPPING
Shop our three sites and use the same shopping cart. No need to check out between store visits.
---
Our Featured Item:
Glitterati Petite Deceit (Sugar Free)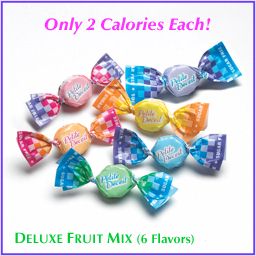 Imported Candies from Italy
Glitterati in Gold Tower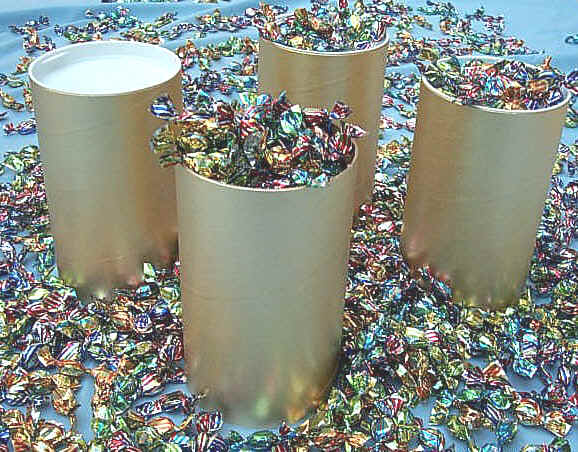 Approximately 9.5 oz - approx. 262 pieces - in a Gold Tower (food-quality cardboard tube ).
Glitterati in Gold Round Tin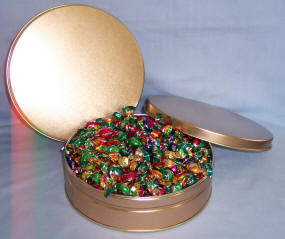 Click on image to enlarge. Use backbutton to return here.
Approximately 10.1 oz - 275 pieces - in a 6.5"dia. x 2" high tin.
Half-pound sealed plastic Bag - approx. 220 pieces.
Glitterati Petite Deceit (Sugar Free)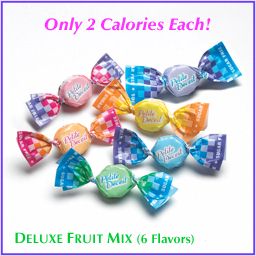 Imported Candies from Italy
These miniature Petite Deceit candies taste so good, chances are you won't even know they're Sugar Free. And, with 50% fewer calories than regular hard candies and 1g net effective carbs, they're ideal for anyone on a sugar restricted diet or simply counting calories. Consider the fact that Petite Deceit are just 2 calories each; suitable for a diabetic diet and you have the perfect choice for guilt-free enjoyment. Petite Deceit taste so good, chances are you won't even know they're Sugar Free. Add the fact that Petite Deceit are just 2 Calories each and you have the perfect choice for guilt-free enjoyment. No compromise has been made in selecting the very finest ingredients. The

hard candy deluxe fruit assortment includes Blackberry, Pear, Strawberry, Lemon, and Orange flavors.

Glitterati Petite Deceit $13.95/9.5 oz. Gold Tower.- Add To Cart
Glitterati Petite Deceit $10.95/8 oz. Bag.- Add To Cart

Glitterati Petite Deceit $17.95/10.1 oz. Round Tin. - Add To Cart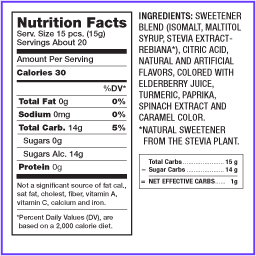 Serving size = 15 pieces.
30 Calories
Total Fat 0%
Sodium 0%
Total Carb 5%
Sugars 0g
Sugar Alc. 14g
Protein 0g
The Breakfast Shop


at Amish Pleasures
Everything to Make
Breakfast Special
www.thebreakfastshop.com
---
---
---
&nbsp