Our Featured Item:
Glitterati Eleganza


Imported Candies from Italy
This stunningly wrapped assortment is drawing rave reviews, notably for its fabulous, uniquely Italian flavors. All are second to none for sublime taste and quality. For those seeking only the finest, look no further.
5 Delicious Italian Flavors
Amaretto, Limoncello, Amarena Cherry, Caffe 'Spresso, and Sicilian Orange
Glitterati in Gold Tower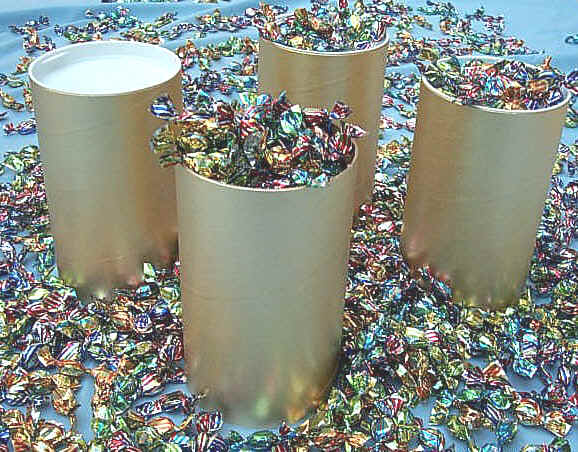 Approximately 9.5 oz - approx. 262 pieces - in a Gold Tower (food-quality cardboard tube ).
Glitterati in Gold Round Tin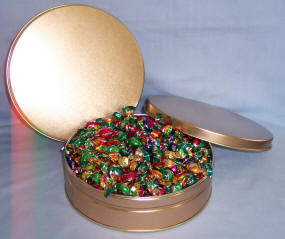 Click on image to enlarge. Use backbutton to return here.
Approximately 10.1 oz - 275 pieces - in a 6.5"dia. x 2" high tin.

Half-pound sealed plastic Bag - approx. 220 pieces.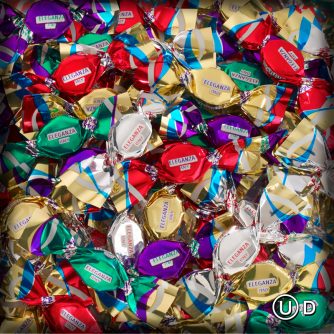 Glitterati Eleganza $10.95/9.5 oz. Gold Tower. - Add To Cart

Glitterati Eleganza $8.95/8 oz. Bag - Add To Cart
Glitterati Eleganza $13.95/10.1 oz. Round Tin. - Add To Cart